Transportation to Cenote Dos Ojos
Cenote Dos Ojos bears this name because at the entrance there are two circular cenotes that look like two eyes from above This cenote system contains an 8 kilometer long underground river which is third longest in the world. Currently there are more than 28 explored cenotes which makes this location a favorite for snorkelers and scuba divers due to the clarity of its waters and spectacular formations.
Sotuta de Peón – Hacienda Viva
Tour and Transfers: One-Day Option

Sotuta de Peón, Hacienda Viva, is the restoration project of a historic monument located in the heart of the old henequen zone of ​​the state of Yucatan, and gives you a real idea of ​​what was once a fully operational Hacienda Henequenera, in the lavish style and the true traditions of this period.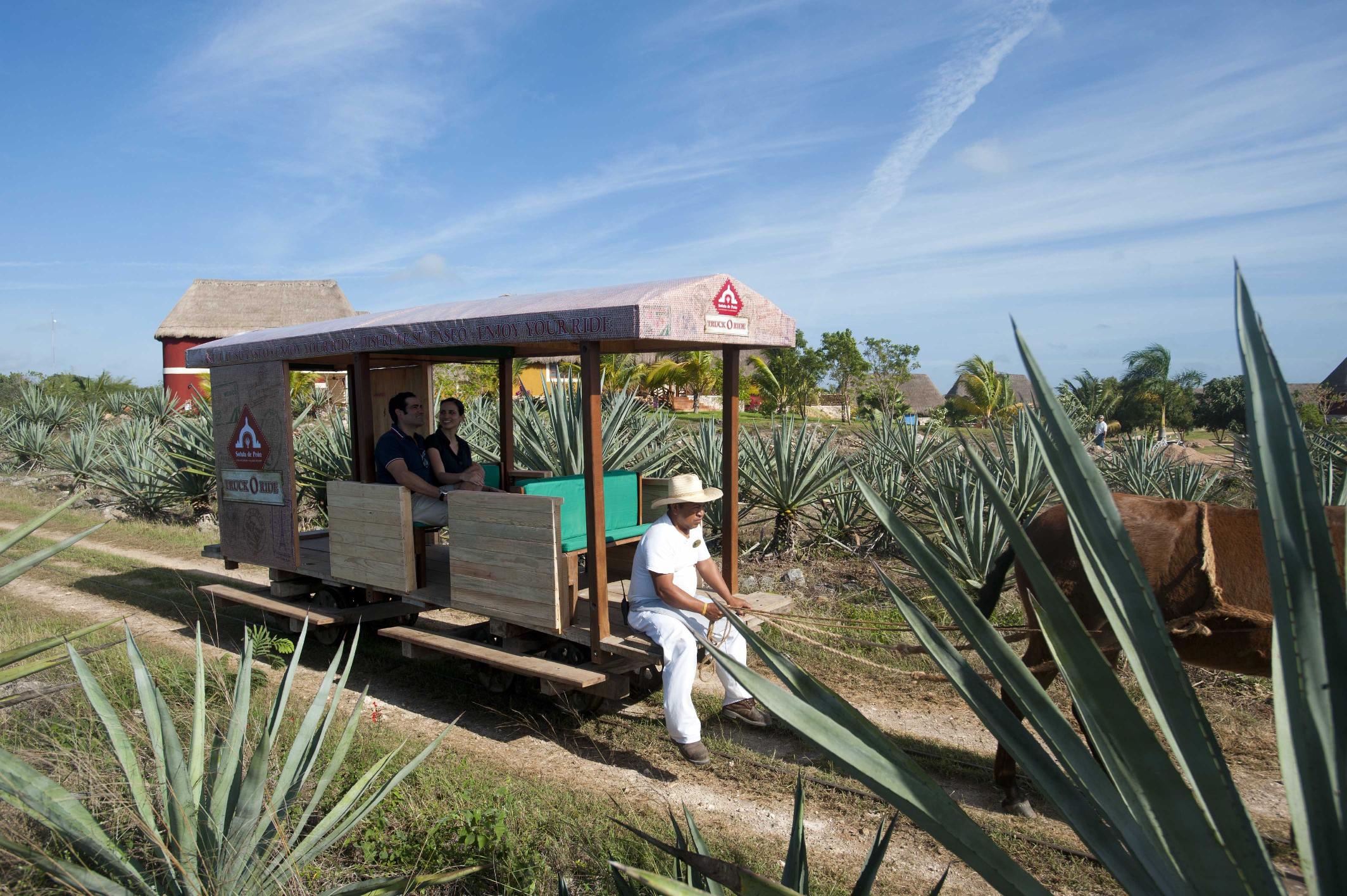 Sotuta de Peón – Hacienda Viva
Tour and Transfers: Two-Day Option

Rio Lagartos is famous for the 20,000 pink flamingos that arrive between January and September to reproduce. And it is also home to the sea turtle which visits the area between June and August and lay their eggs in the warm sand, and more than 250 different species of birds that visit Rio Lagartos making this best place to observe birds.