Sotuta de Peón – Hacienda Viva
Tour and Transfers: One-Day Option

Sotuta de Peón, Hacienda Viva, is the restoration project of a historic monument located in the heart of the old henequen zone of ​​the state of Yucatan, and gives you a real idea of ​​what was once a fully operational Hacienda Henequenera, in the lavish style and the true traditions of this period.
When walking through Sotuta de Peón, visitors literally travel in time. Transported on wooden platforms called "Trucks" which are pulled by "mules" on rails of Decauville, as originally used by the workers.
You will be able to witness every step of the transformation process of Henequen (also called Green Gold in this region), from the plant to the fiber, and from the fiber to the finished product. You will also have the opportunity to see the old machinery that has been rescued from the ravages of time and rebuilt to its precise operative capacity. Your walk will also include a visit to a typical Mayan House.
Mérida was founded in 1542 by Francisco de Montejo "el Mozo", and built on the site of the ancient Mayan city T'ho, meaning "city of five hills." T'ho was the center of culture and activity Maya in the Yucatan region. After the arrival of the Spanish, the five pyramids of the ancient city were destroyed, their ruins used for the construction of the cathedral of Merida and other important buildings.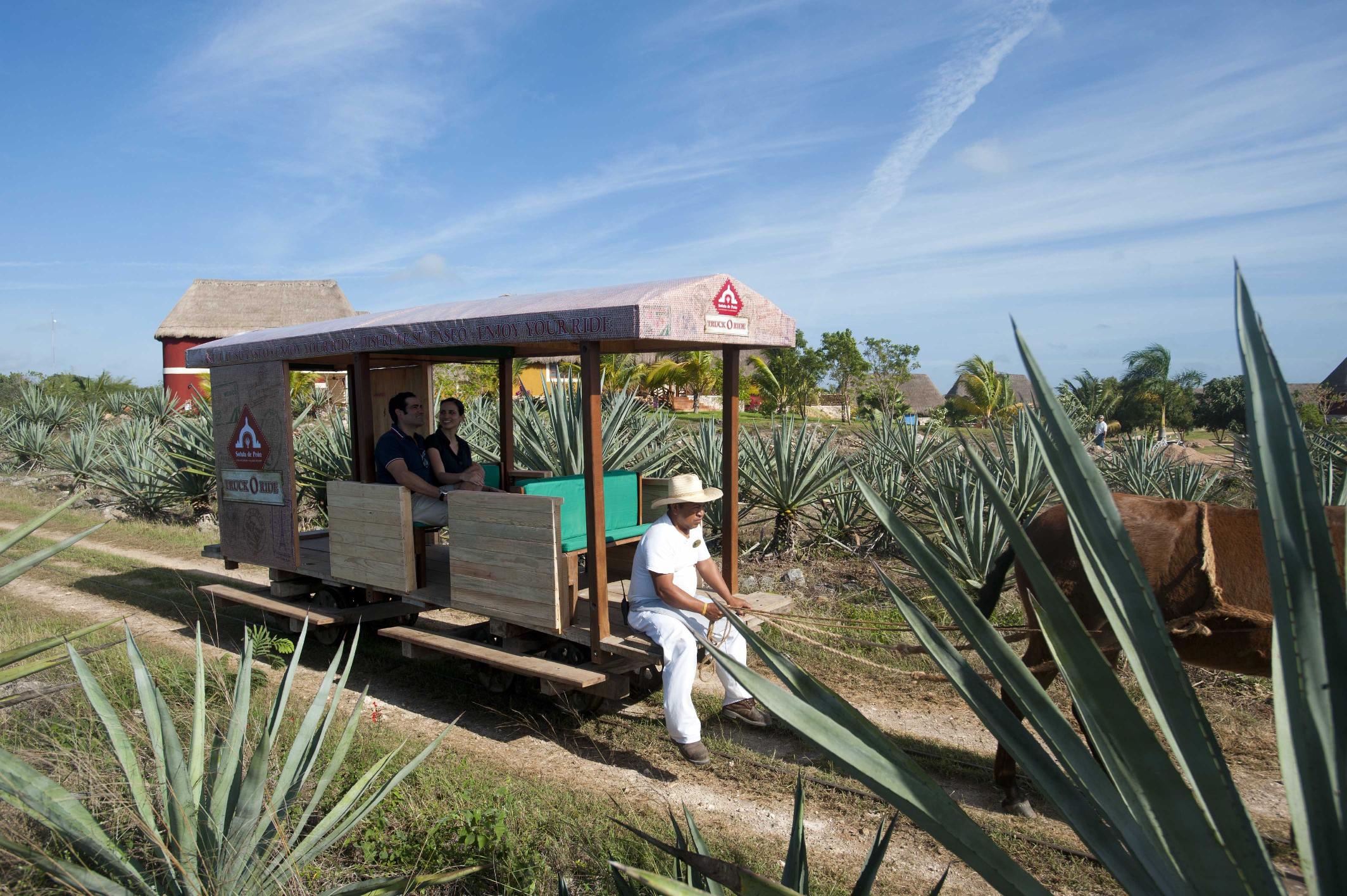 Tour Itinerary:
Pickup at hotel to leave for Sotuta de Peon
Arrival at La Hacienda Viva and trip start
Lunch at the Restáurate de la Hacienda.
Leave for  "La Blanca Merida"
Arrival in Merida and panoramic tour
Depart Merida to return to hotel
Arrive back at hotel
| | |
| --- | --- |
| Number of Passengers | Price per Person |
| 4 Passengers | $279.00 USD |
| 6 Passengers | $212.00 USD |
| 8 Passengers | $205.00 USD |
| 10 Passengers | $179.00 USD |
| 12 Passengers | $169.00 USD |