Featured Hotels and Resorts from STPCaribe
Thompson Playa del Carmen
Explore Our Two Luxury Resort Experiences

Enjoy sun-splashed luxury in the heart of Riviera Maya. Thompson Playa del Carmen gives you the choice of two luxury resort experiences, featuring a dreamscape rooftop oasis at our Main House on Quinta Avenida, and a beachfront refuge just a short stroll away at our Beach House, all depending on your travel purpose. Set a world apart in terms of attitude, yet just minutes from one another on Playa's vibrant central quarter known as Quinta Avenida, these refined destinations are both yours to explore.
Hotel Habitas Tulum
Discover the available destinations that we can offer you across our fleet of transportation vehicles

Our rooms take full advantage of the property's natural beauty, offering comfort and privacy in our jungle and beachfront locations. Each spacious room (400SF) has a king bed with high thread count linens, hardwood floors, air conditioning, and high-speed wireless internet. Private outdoor rain showers bring you closer to nature, and covered front porches offer expansive views of the jungle or sea.

The Beach Tulum Hotel is an ecological hotel located on the best stretch of beaches in Tulum. The hotel offers its guests private beach beds a few steps from the room.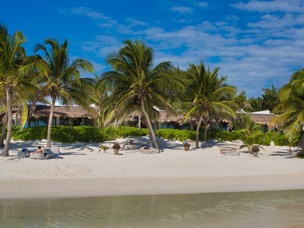 Located by the beautiful turquoise sea of Tulum, Azulik Resort and Maya Spa boasts awe-inspiring and luxurious eco-friendly accommodation. With an organic architecture, inspired and minding the natural environment of its surroundings, this adult-only resort implements self-sustainability systems for protection and optimal use of natural resources, as well as creating the perfect atmosphere for our guests in their reconnection journey with the essentials.
We gather the energy of the 4 elements and transform it into a unique experience from the moment you walk in. We respect the soil in which we are based on, we have built elevated wooden paths that bend, allowing trees to grow freely. All premises are lit by candlelight only, creating a naturally magical ambiance, perfect for a relaxing retreat or a romantic getaway.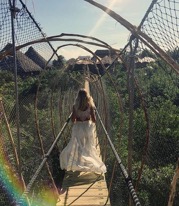 The tropically-designed property gives guests the feeling of a home away from home, or as we say here in Mexico, "Mi KASA • Tu KASA." At KASA Hotel + Residences you can relax in your spacious and comfortable room or enjoy the signature infinity edge swimming pool that has a swim-up bar & restaurant, a shallow "beach" area for sun loungers and a place for children to play. Alternatively, you may wish to take your own complimentary private shuttle to the beach club, which is less than 5 minutes away. Come, discover & enjoy KASA Hotel + Residences.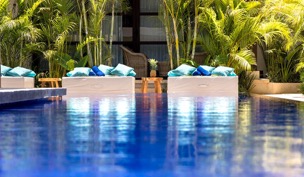 Villa Geminis Kasa
An oasis in the heart of Tulum

Villas Geminis, the first boutique condo-hotel in Tulum Mexico, welcomes you to a tranquil & unforgettable stay. Once you walk through our doors you are immediately immersed into a world of pure relaxation and beauty. Our lush tropical garden is filled with colorful flowers, candles, a zen koi fish pond and swimming pool. Let us pamper you with our full service concierge to organize your transfers, excursions and more. Our staff's knowledge of off-the-path excursions, our attention to details, and most importantly our warmth makes us the best choice of all tulum hotels.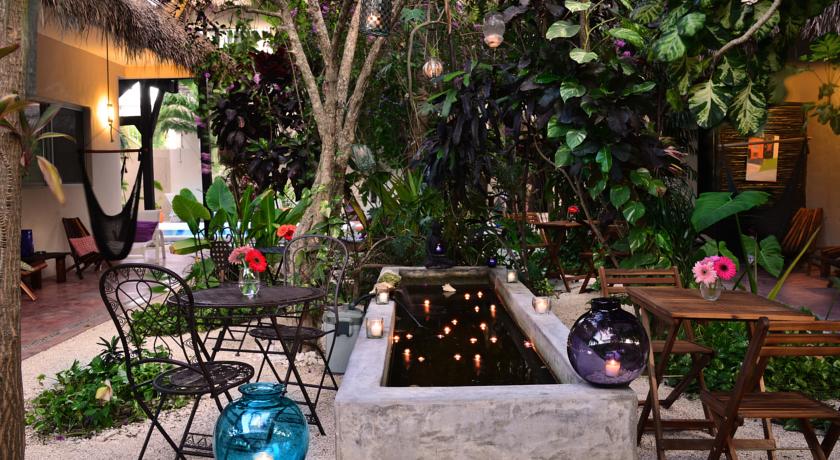 As a hotel famous for its excellent service, attention to detail and friendly staff, Holbox Hotel Casa Las Tortugas has attracted a great deal of positive recognition. In 2013, this chic Holbox Hotel was awarded the Travellers' Choice Award by Trip Advisor and this, alongside its numerous positive customer reviews, has sparked media interest in both the Island and this enchanting Hotel. From the facilities to the staff, the restaurant to the rooms, and, of course, the natural beauty of Holbox Island's beach, Holbox Hotel Casa Las Tortugas has been praised for seeking to tend to all its guests' wants and needs.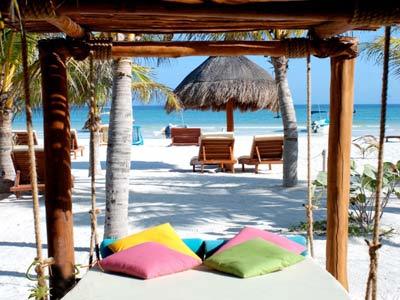 A paradise within paradise – on the small island of Holbox north of Cancun, is a fantasy for those who want to get caught up in the great art of nature, confident in the power of dreams, romance and intimate connection with loved ones.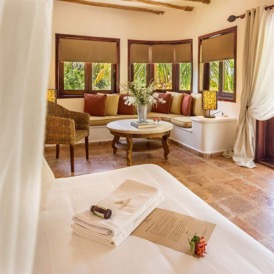 Born from a romantic vacation in 1986, ZAMAS is a love story with Tulum. The playful design is incorporated with the natural form of the elements and two acres of coconut trees, sand and sea which offers the perfect antidote to the mundane. Whether by the sea or in the pool, relaxing in the hammocks or sipping a smoothie at the bar, guests will find their slice of paradise at ZAMAS. Come and experience the Tulum we know – deliciously relaxed and full of natural beauty. Welcome to ZAMAS.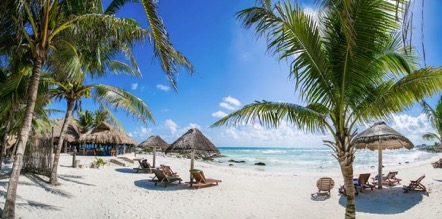 Maria Del Mar Boutique Hotel
Luxury for a Trending Generation
Welcome to María del Mar Boutique Hotel, an avant-garde bohemian atmosphere that becomes an ideal space to experience the state of tranquility so longed for and seldom encountered.
Imagine enjoying the magical sunrise laying on the bed of one of our comfortable suites overlooking the Caribbean Sea. Enjoy a delicious breakfast with your partner on the terrace of the Seaview Balcony Suite to start a day full of adventure. There's no better way to end the day than contemplating the Tulum sunset from the plunge pools of our exclusive Ocean Front Penthouse Suite, , Seaview Penthouse Suite and Master Penthouse Suite, are only one of the several experiences which wait for you here at Maria del Mar . Our suites are not only luxurious, discreet, and carefully detailed, they also arouse sensuality, inspire fantasies, make you want to stay forever. Experiencing romance in María del Mar Boutique Hotel is one of the best couple decisions you'll ever make.
After experiencing romance in María del Mar Boutique Hotel, you'll want to return again and again.