Sotuta de Peón – Hacienda Viva
Tour and Transfers: Two-Day Option

Sotuta de Peón, Hacienda Viva, is the restoration project of a historic monument located in the heart of the old henequen zone of ​​the state of Yucatan, and gives you a real idea of ​​what was once a fully operational Hacienda Henequenera, in the lavish style and the true traditions of this period.
Mérida was built as a walled city, so several of the old gates of the city still remain intact. It also has the second largest historic center in Mexico, surpassed only by that of Mexico City. Mérida received its nickname of The White City, due to the predominance of the limestone of this color that was used like material of construction; although the inhabitants say that it also has to do with cleaning the streets and public areas, not to mention how safe it is.
For a long time, the Rio Lagartos, as well as the nearby ports, keeps its own, a magical touch with alternative fun, making forget simply the daily life of the city. When visiting the Port you will know the ecological reserve that conforms it, in this village you will find a unique relaxation and also you will get to observe the nature to Flower of skin.
Rio Lagartos is famous for the 20,000 pink flamingos that arrive between January and September to reproduce. And it is also home to the sea turtle which visits the area between June and August and lay their eggs in the warm sand, and more than 250 different species of birds that visit Rio Lagartos making this best place to observe birds.
In this place you will find the exact point between tranquility and adventure, exploring its diverse ecosystems, beautiful beaches, the water eye, known by the inhabitants as Chiquilá.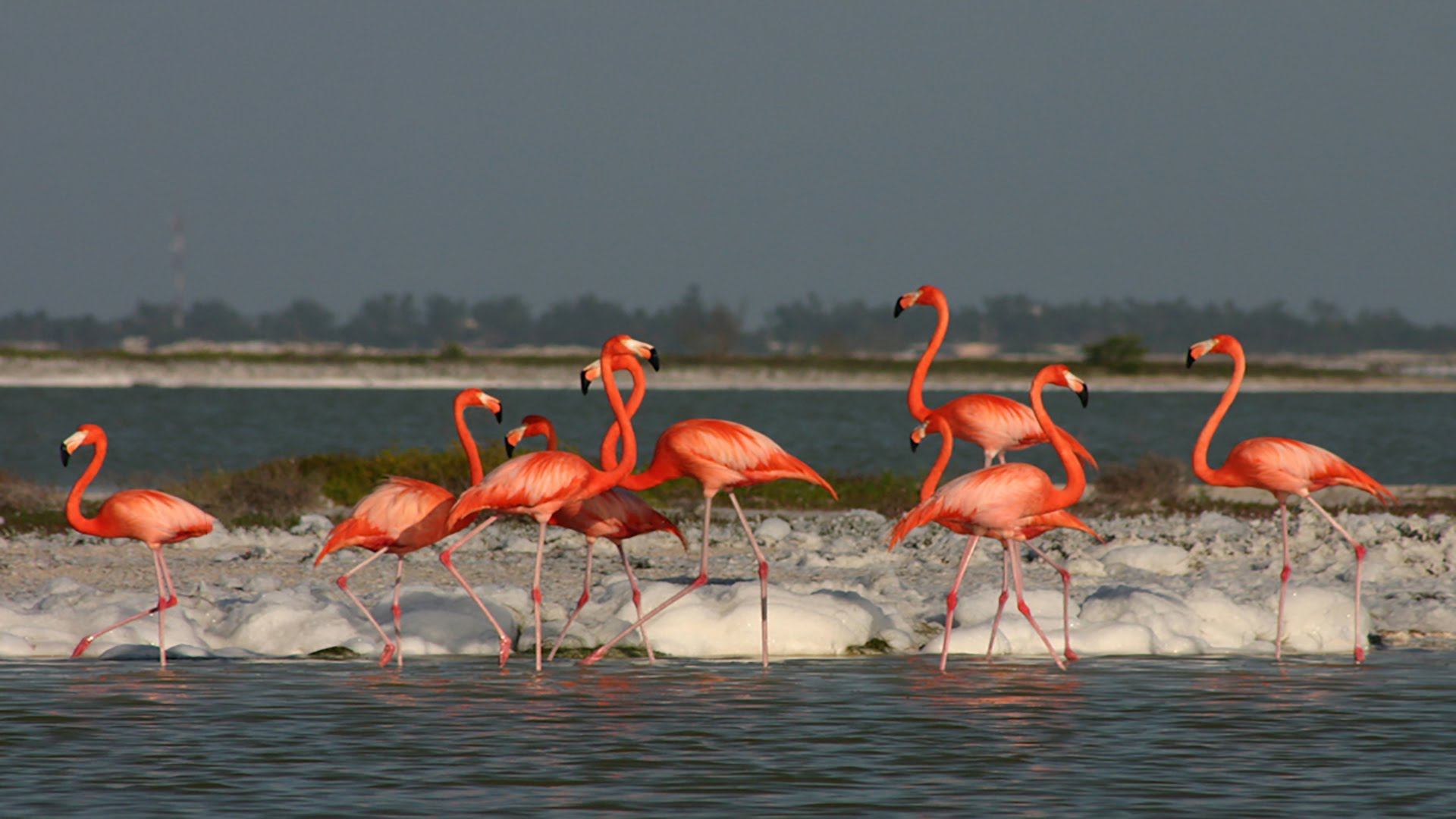 Tour Itinerary:
Pickup at hotel to leave for Sotuta de Peon
Arrival at La Hacienda Viva and trip start
Lunch at the Restáurate de la Hacienda.
Leave for  "La Blanca Mérida"
Arrival in Mérida and panoramic tour
Overnight in city hotel
After breakfast, Depart Mérida
Rio Lagartos Tour
Lunch in an area restaurant
Return to hotel
Arrive back at hotel
| | |
| --- | --- |
| Number of Passengers | Price per Person |
| 4 Passengers | $669.00 USD |
| 6 Passengers | $524.00 USD |
| 8 Passengers | $506.00 USD |
| 10 Passengers | $464.00 USD |
| 12 Passengers | $442.00 USD |